Soccer Patches
Soccer patches are a great way to motivate your players and the team.
Coaches can use these patches to encourage players to try that extra bit harder, turn up for practice or to learn a new skill.
There are so many varieties you can be as creative as you like.

You can either iron them on to jerseys/shirts or you can pin them to sports bags. My friends at 'Soccer Help' sent me some example patches to see what I thought and I must say, I was impressed.
Take a look at a few examples below: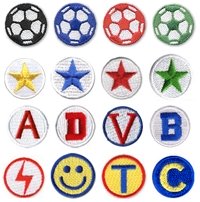 See more patches and other soccer merchandise, just click here!
Coaches use these patches to motivate players in several ways:
These are just a few examples and there are 32 different designs to choose from.

---
Soccer Patches - some customer reviews:
---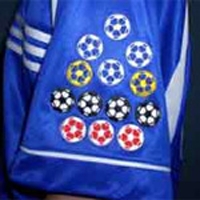 If you have any questions, feel free to email me using the 'contact us' page on the left hand-side or alternatively go and give my 'Soccer Help' friends a shout by clicking on either of the images above. They're a friendly bunch! :-)